You are in the area anyway, and they are both pretty short, so figure on both. High knob is best accessed at the High Knob observation parking lot. (observe the 10mph speed limit through High Knob campground and you will have made a friend for life. Pity the person who forgot!) There are 2 good ways in but the one right at the parking heading North is the best way down. If you are adventurous, you can go right at the bottom of the stone steps and see the whole bottom area of the bluffs, otherwise take the trail counter clockwise along the base of the bluff. There are a few great sights a lot of people pass by so go ahead and explore the little hollows and caves.
At leaf off times you might even spot some old grilles leftover from when it was a picnic area along the way. You will come to more stone steps that take you to the top again. Turn left and go up the access road to the top. Just take it back up to your car, or walk the short way on down to the R2R trail and head East on it to the old cabins and on to Hurricane Bluff. There are 2 still standing to the North side. Just past the one, you will see a wide trail and some signage to Hurricane Bluff. It isn't far at all, maybe a couple hundred feet. You can take the trail up to the top and walk along the bluff for the sights, but its is a long way before you can come back on it. I'd turn around after the trail starts to peter out.
Then take the best route there is, the one to the left along the base to the left. It has a lot of great sites to see and really nice bluffs. I'd also recommend turning around when the bluffs get less interesting. It is an in and out too. One if my favorite things there is the box canyon you see as you curve around the bluff. If you hike to the far wall you will notice a low gap on the left side at the back. It opens up to a larger cave that comes out on the frail further along. Not a big deal but I like stuff like that. There are also horse trails going across the top and around the right side, but there isn't much to see.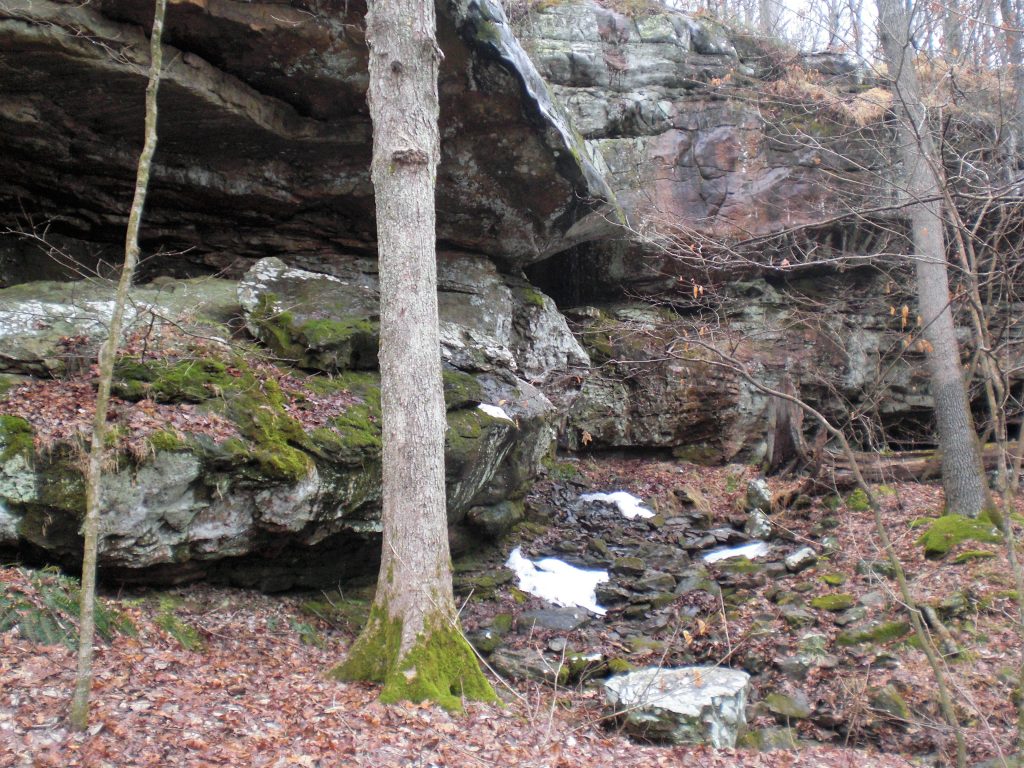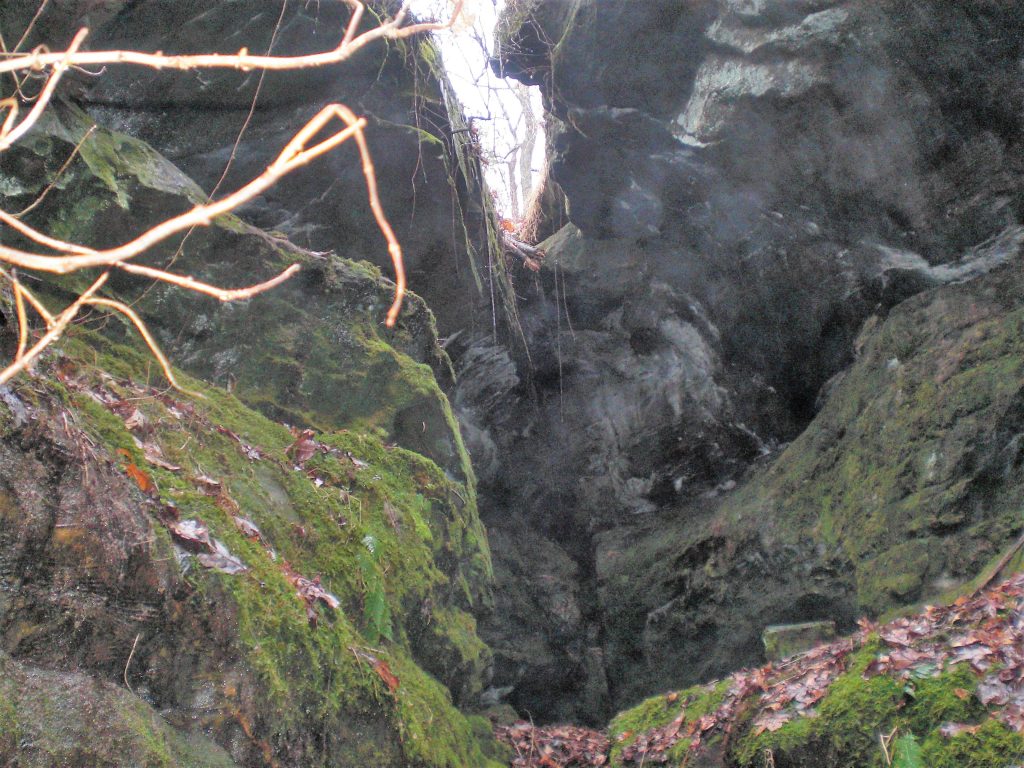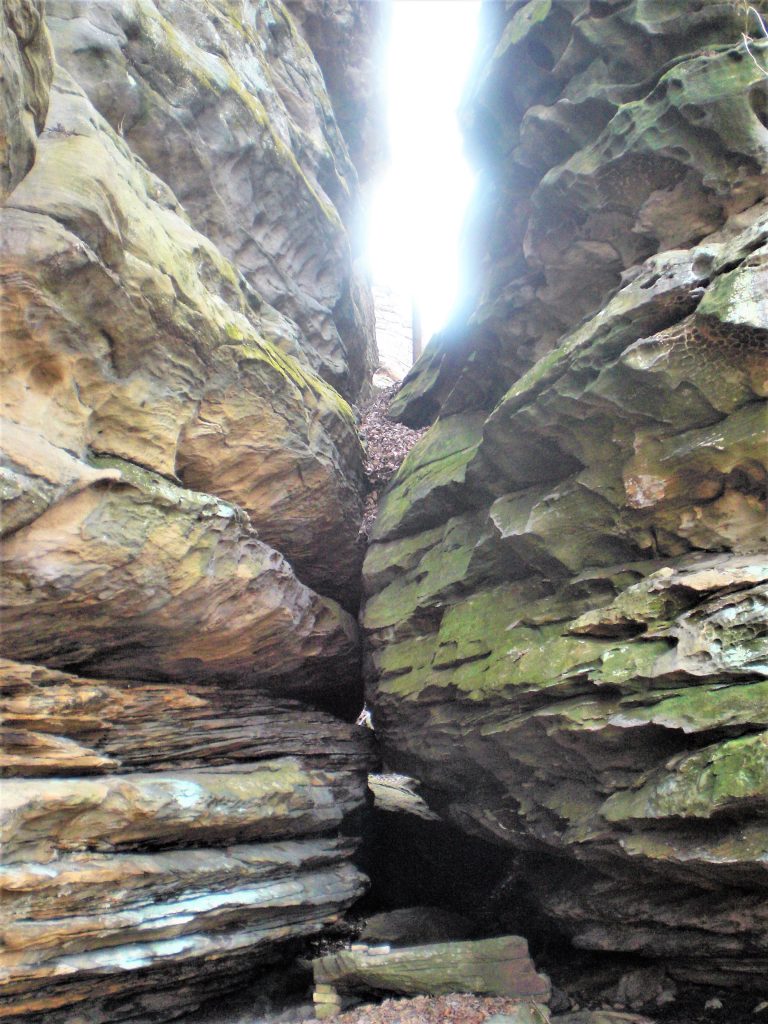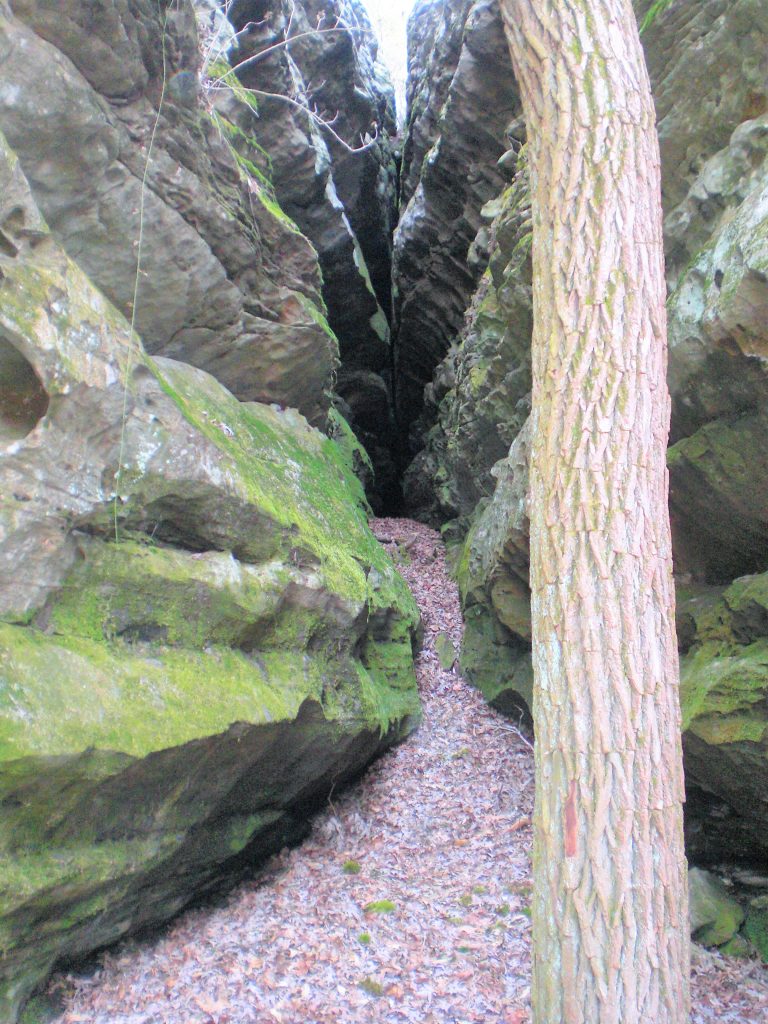 Hurricane Bluff Photos