This is the place you have seen while driving past on Route 3 along the Mississippi River. It is directly West of Little Grand Canyon on the West side of the Big Muddy River. A great place to visit and a nice boardwalk over the swamp. They have a nice Pavillion for picnics hanging out over a small lake. If you are interested in botany this is your place. They also have hunting and a lot of History.
Down at the South East end of the park there is a road that once crossed the Big Muddy and was served by a ferry called Rattle Snake Ferry. The River to River Trail used to pass by that area very closely.
There is also a State run Campground (Turky Bayou Recreation Area) at the North West side. It has no power, water, or sewer service but does have one porta potty. There were a few people there when we visited but plenty of empties. It's flat and scenic but trees at the river block the view of the bluffs. Well mowed also when we were there.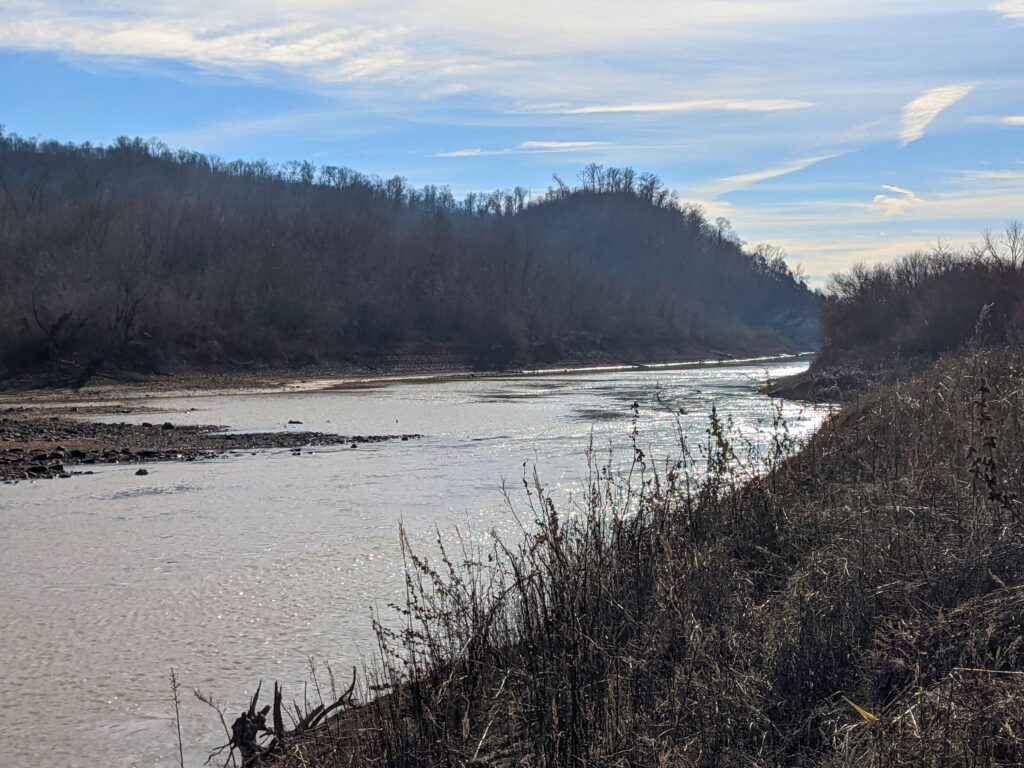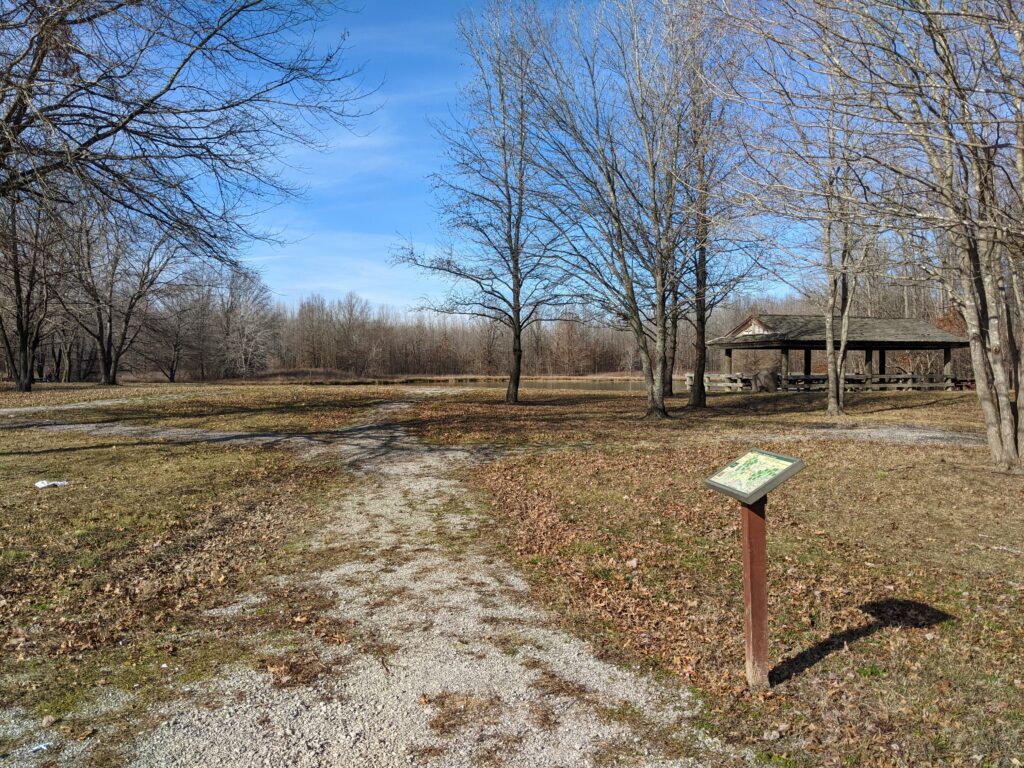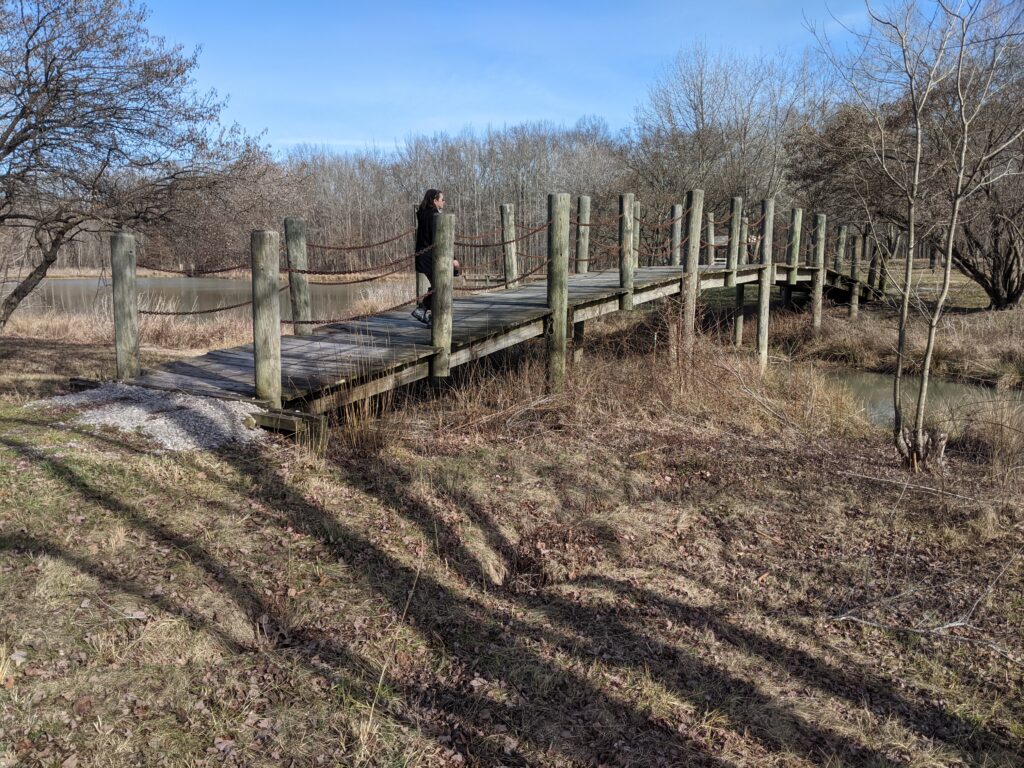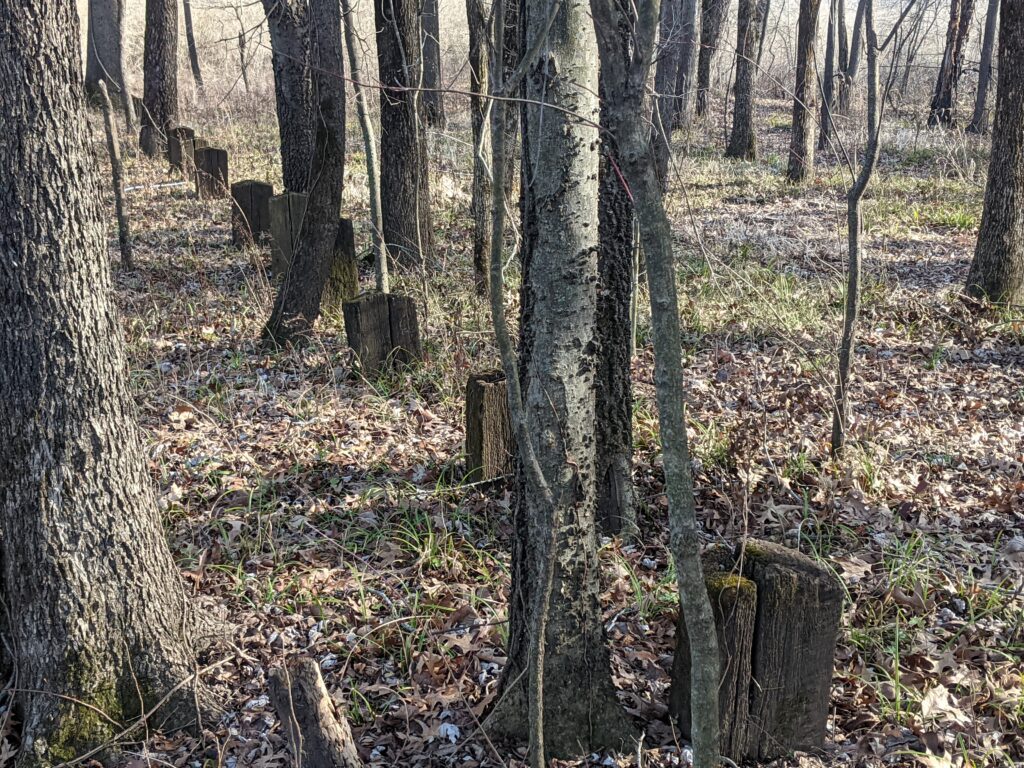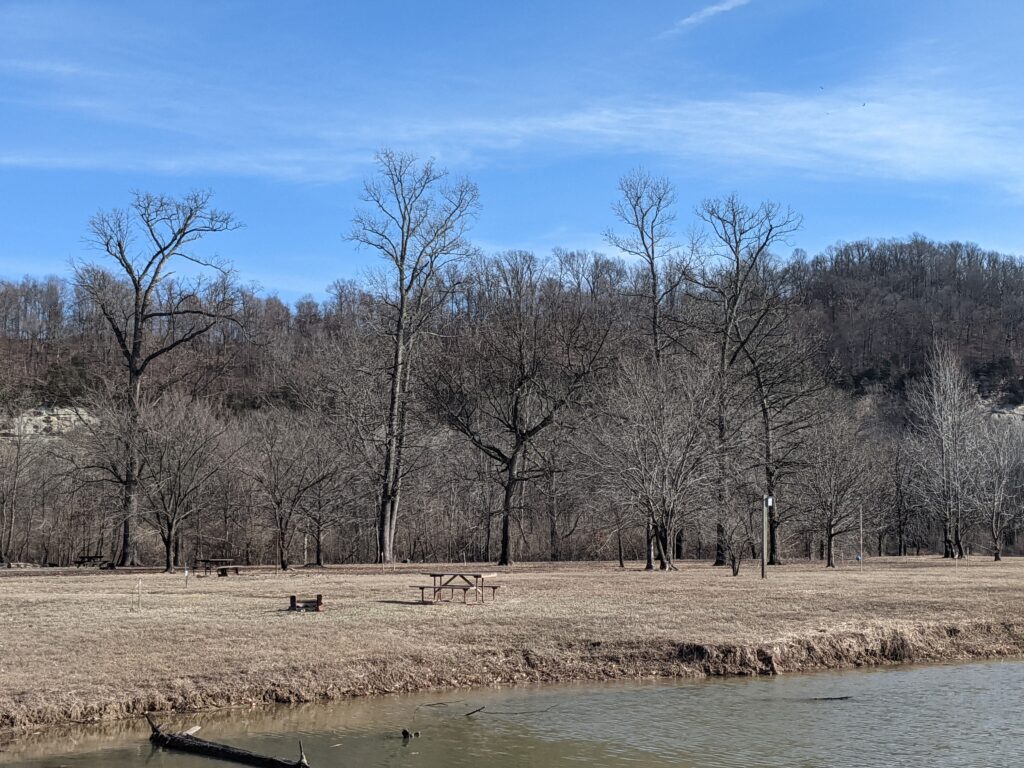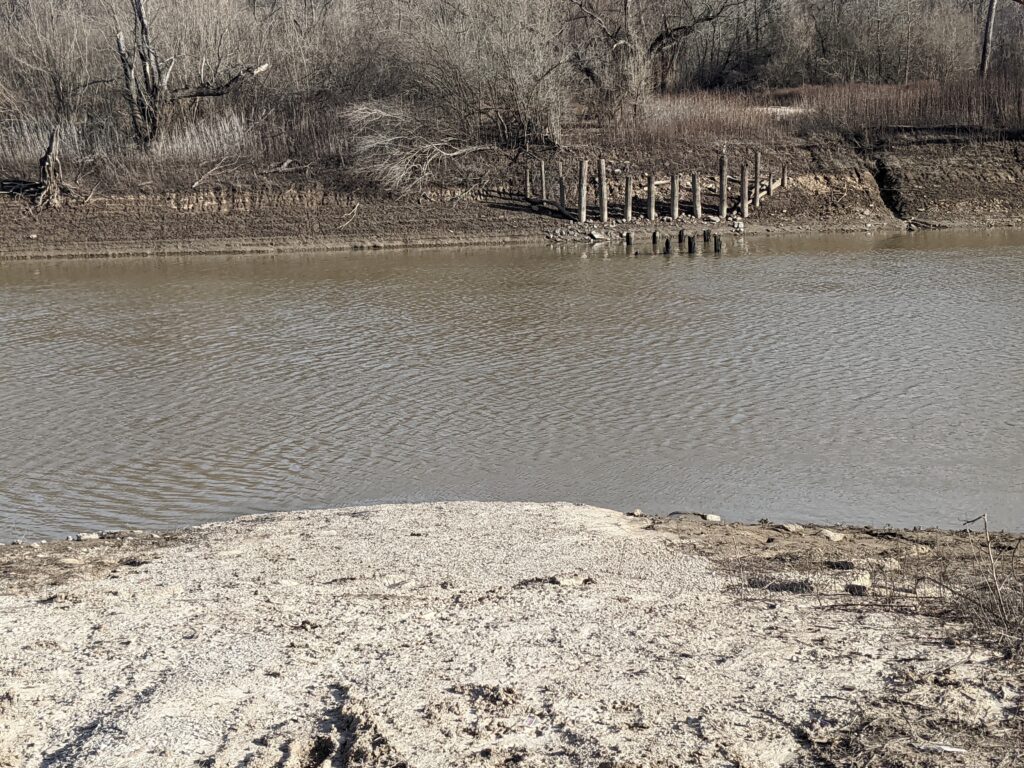 The above was where Rattlesnake Ferry used to be. The posts were where they tied the ferry up for the night. Now it's a boat launch ramp and too steep and slippery for me to consider it, When you are actually there you can see the ramp on the other side and the switchbacks the road took up to higher ground.
I did find a brochure for this place from awhile back that explains better what this place is.