Rocky bluff trail is at Crab Orchard National Wildlife Refuge South of the dam somewhat. You do need a permit to park there at $2 a car but the National Parks pass will cover it. You can get a pass at the visitors center or online. This is a moderate 1.9mile trail with a couple of rocky places to navigate.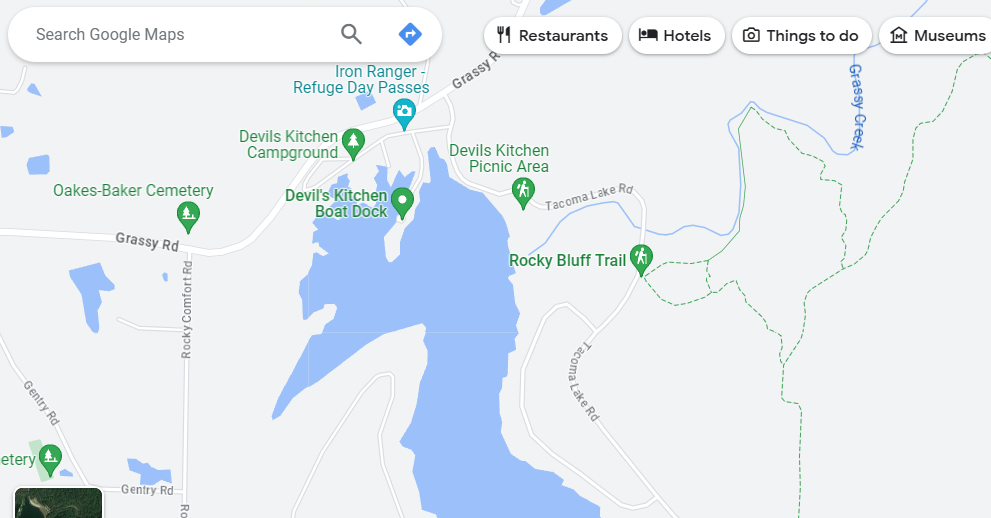 It is a loop with most of the bluffs and the HUGE waterfall close to the trailhead on the left part of the loop. We hiked it counterclockwise because there was a class of geology students visiting from Logan College and they were gone before we got to the bluffs. Very nice well kept trail with several bridges over a couple ravines.
There is a shortcut if you don't have much time that loops you around the most scenic areas. It connects to a trail running North and South that looks like a roadbed Called Turkey Run (maybe) And follows it a short way, all very well marked with "You are here" maps every so often.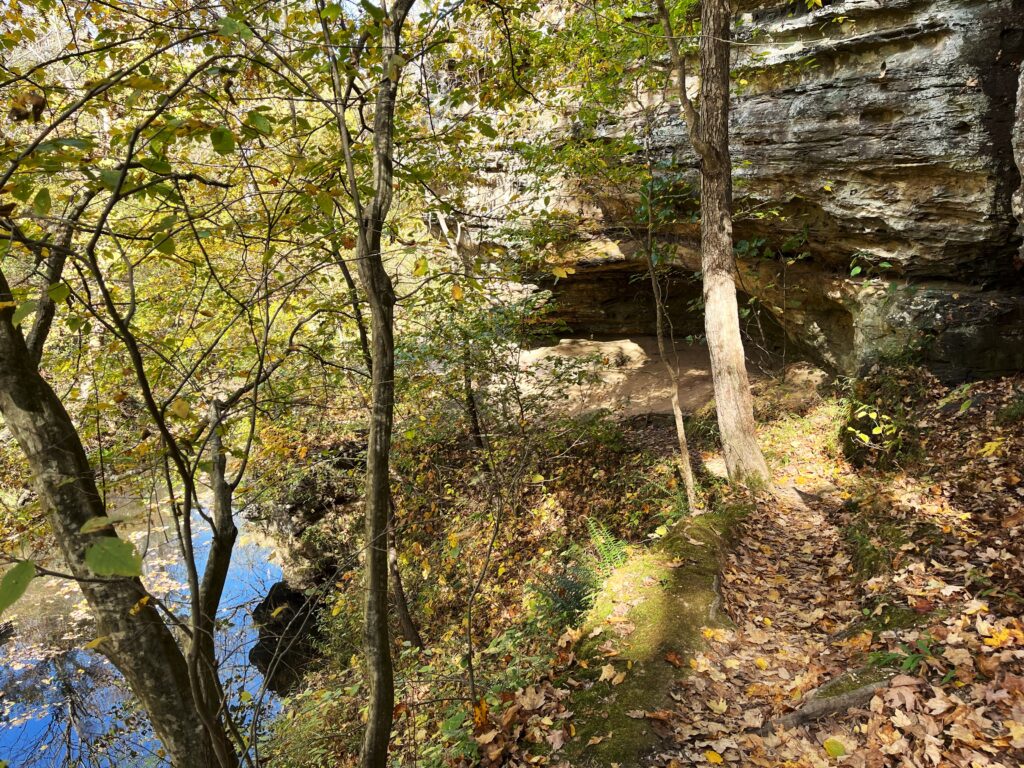 We will be back after a good rain to see this waterfall flowing in person.