Hutchins Creek is a great hike, with great scenery weed free hiking (nearly) and it's off the beaten path. PLUS there is no mud, it's all gravel. Back in the old days (70's 80's) They put car bodies in the creek to keep the banks from eroding. Silly people. There are remenants of cars and trucks here and there along the way.
****This page has been updated with the latest trip I made there and some photos from an earlier scouting trip before the Saunterers hike I led on 6-10-22. They were added to the end of this page rather than start another page.****
The Creek is public domain shore to shore. There is a guy who will argue with that, but according to two FS workers I talked to, it's too much trouble to argue with the guy (You will see his house North of the washed out bridge) so the best place to park and go in is the wide place before you have to cross the Creek coming from the South. You can go down the spur off Pine hills road with the road closed sign on it, but you will get an earfull from the landowner down there, and I wouldn't want him to spoil your day. Just go from the south and don't worry about it. The parking is better too. Directions, Forest Road to Beech Road North, take the Hutchins Creek road laft at the split and keep following the creek to the crossing. Go South or North, the Bus is South, The R2R and Washed out Bridge are North.
I did this in two trips and made a great day trip out of both. If you get an early start, you might even go to Odies place about a half mile north of the R2R crossing on the West side just north of a pretty deep ravine. A horse trail goes in at that place and Odies is just North there and see the old homestead. I went in summer and didn't bother. It's much better I'm sure after leaf off when the weeds are down.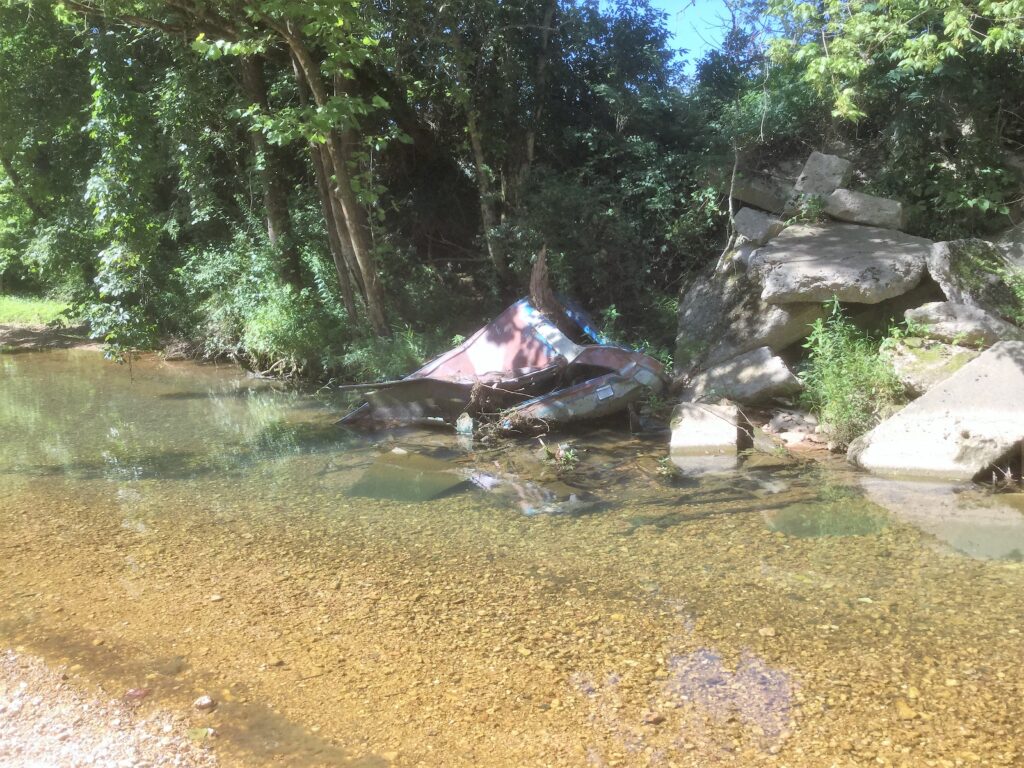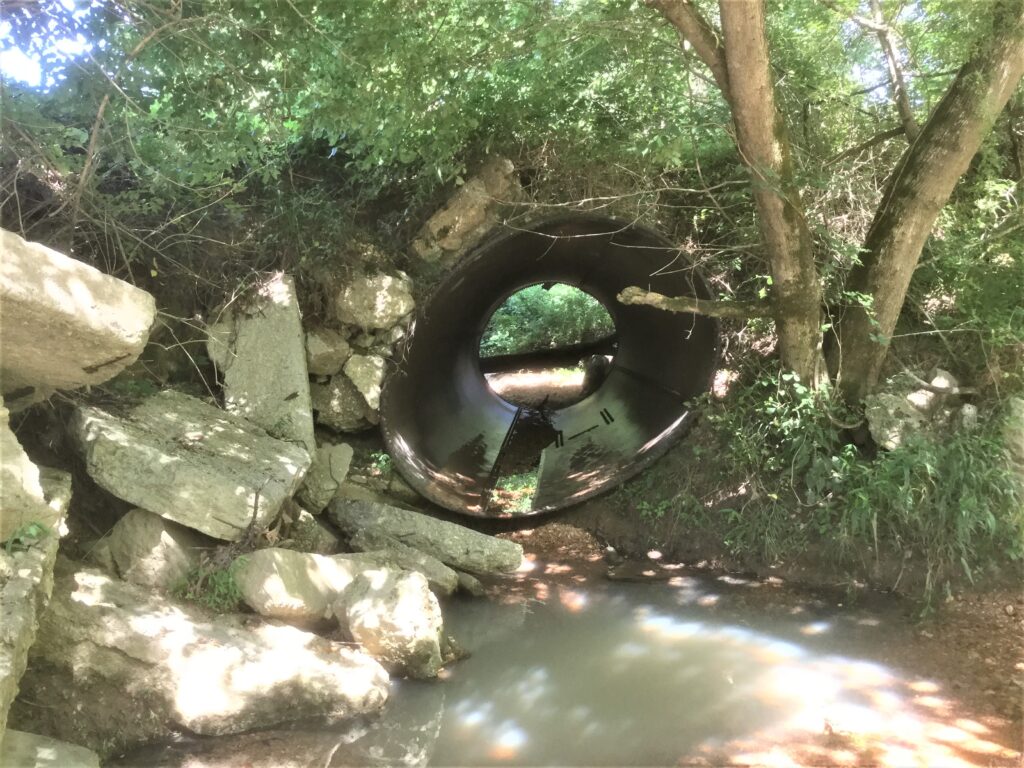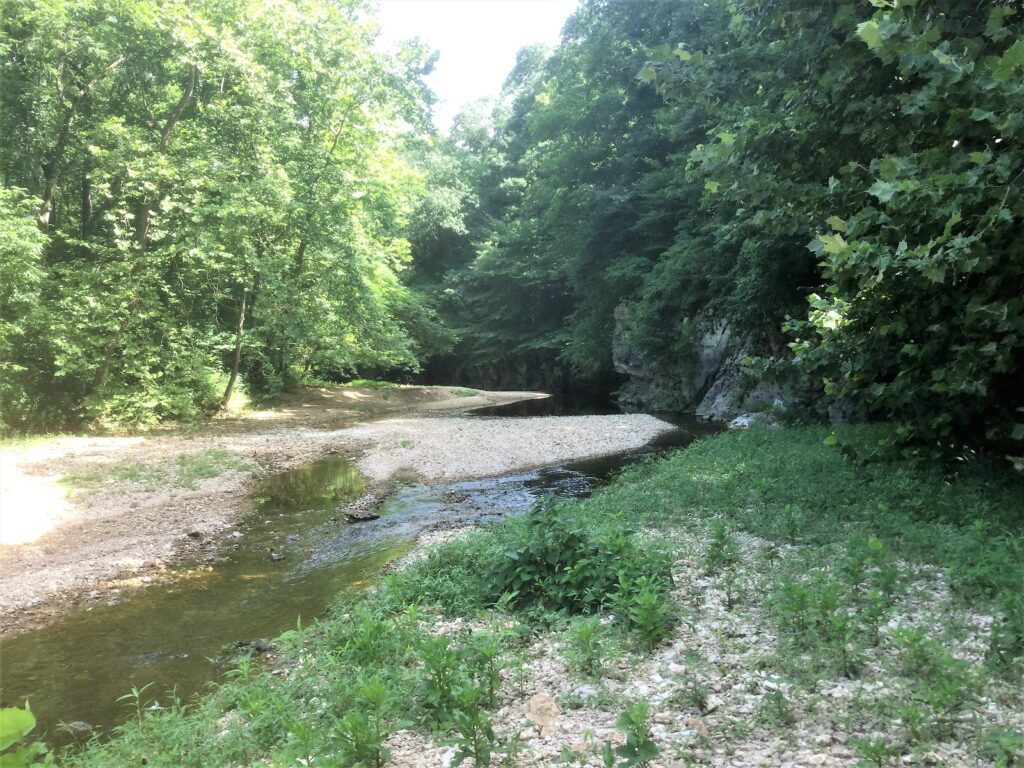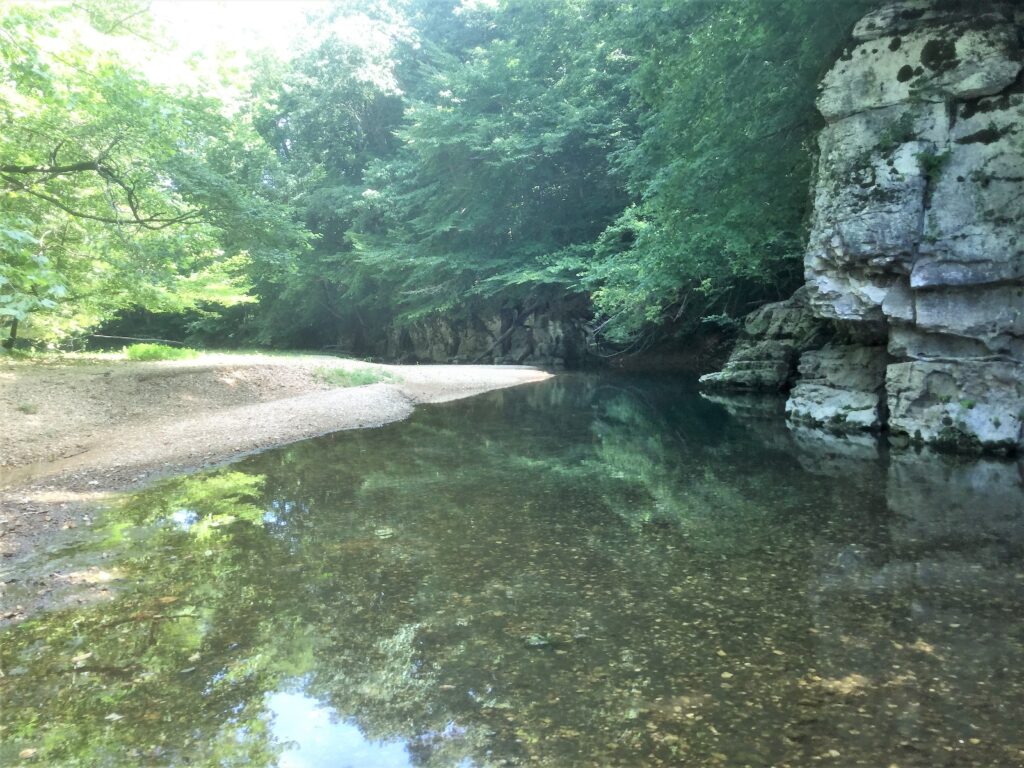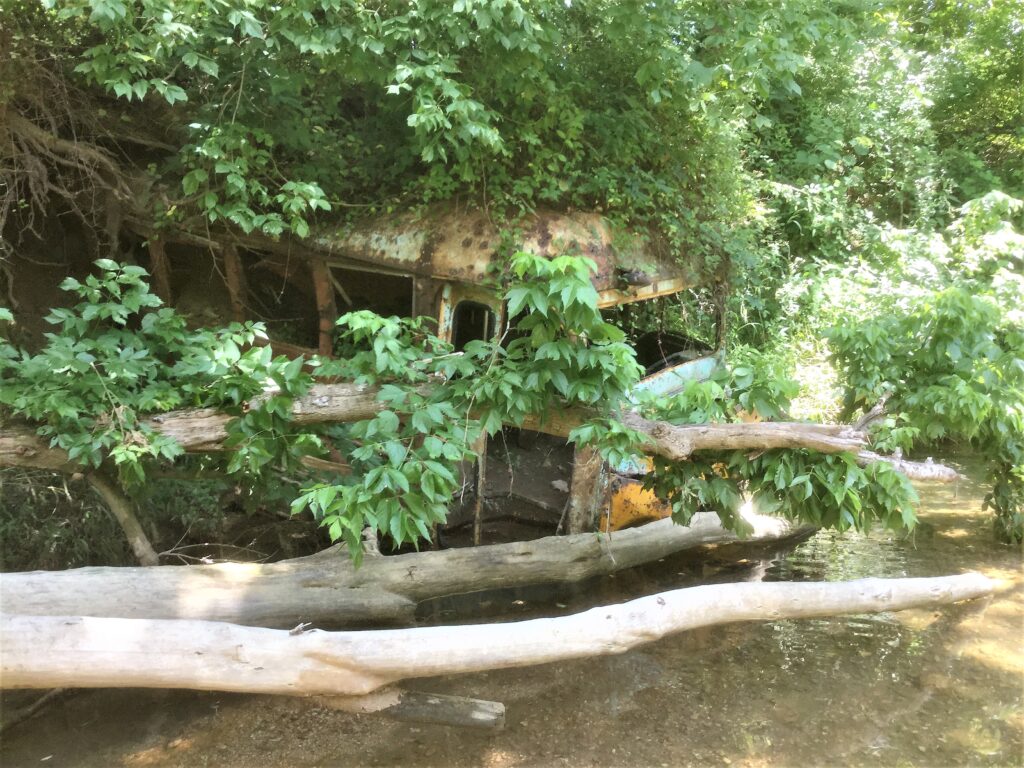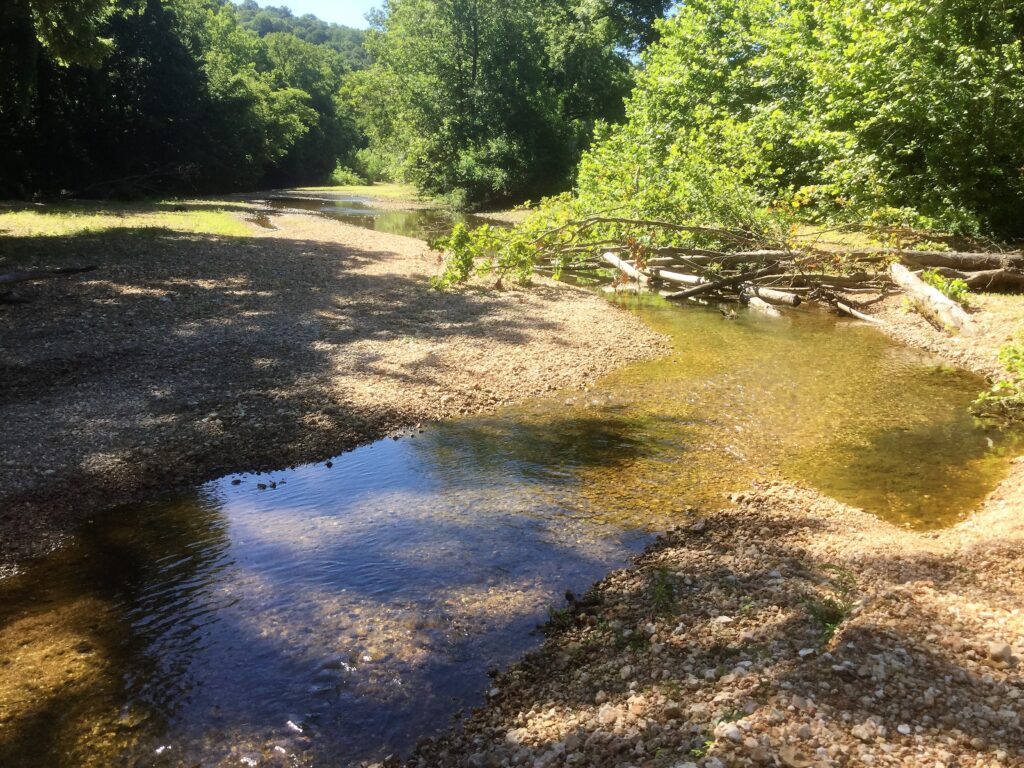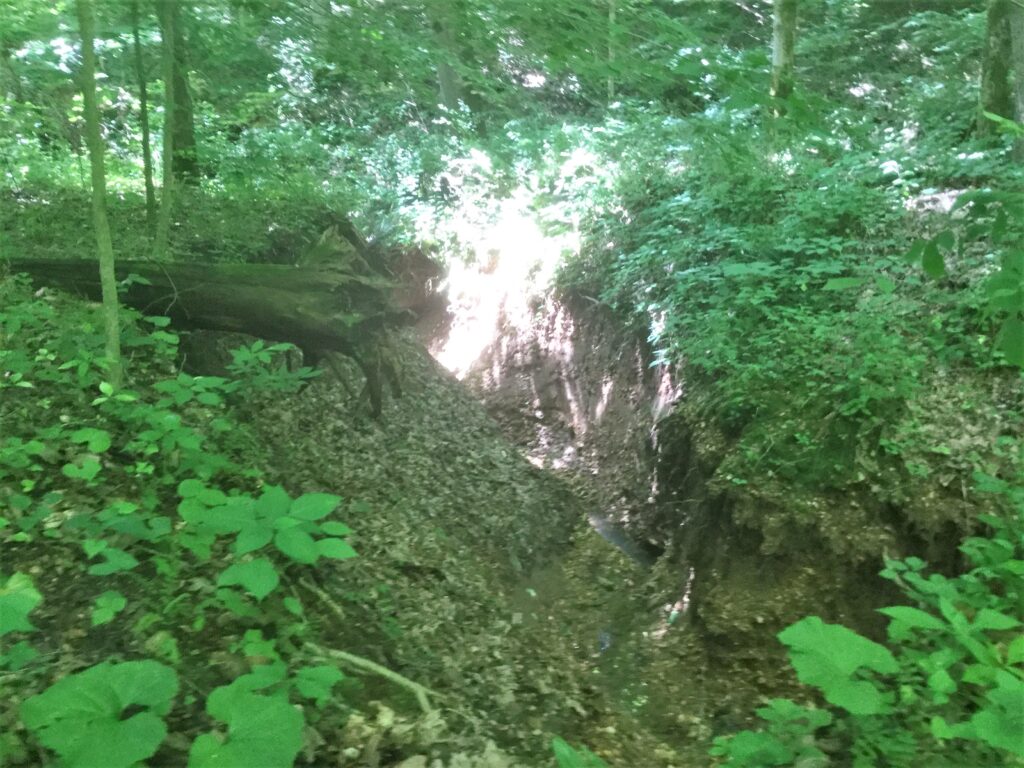 Hutchins Creek Hike with the Shawnee Saunterers 6-10-22